Hi all! It looks like almost 100 percent chance of rain for this weekends race so wish us luck. We are hoping it will at least hold off for a little while. And I love raining in the rain, but this storm front has some rough weather with it.
Brandon's parents are coming in this weekend and Ava has her gymnastics mock meet, which she said we just had to bring her a red rose for, along with Sophie's ballet and a birthday party. And we are watching Ryder's sunday school class so it will be a fun and busy weekend.
Here's my five for friday!
1. Love these 5 inch shorts from JCrew Factory. They are only $29 and longer than most shorts. And corral and mint are really fun this season. I added in the tunic for a bonus coral shot!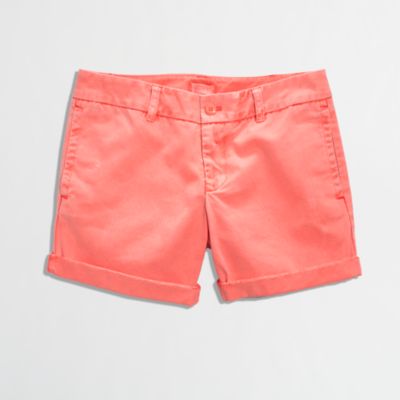 2. How adorable is this swimming suit? And it's on the factory site so it's a fraction of the original price! Only $44! I also love the bikini. I can't wait to get this for Brandon and I's beach trip.
3.
Lauren Liess
I found this DC home designer through an instagram wormhole and love her easy and laid-back style with a touch of formality. I am going to put her DC shops on my must travel to list.
Love those shoes!
4. This devotional about motherhood is amazing. It's pretty encouraging to read in the middle of a crazy week when your daughter throws a fit at bus stop time. Not naming any names here. :)
5. Since we have had a really cold winter, I have been reading at least one to two books per week.
The Boys in the Boat
combines my love of rowing and World War II non-fiction. It was a bestseller and received five stars on the kindle reviews.