It's divine and gooey and makes your whole house smell like cinnamon and Christmas. I love it for long weekends when you have nothing to do, but bake and linger over a cup of coffee.
The kids love this stuff. Heck, I love this stuff.
You pretty much have to make it this weekend! And I am so making this magical
queso fundido
from the Pioneer Woman. In a cast iron skillet no less. Cheese is my weakness.
You can use canned biscuits when making monkey bread, but with a little planning and some ingredients, much like making pizza dough, you can have your own dough! And sometimes if I am feeling extra healthy I sprinkle in some wheat flour.
I love this recipe from
Kitchen Magpie
. But, I use brown sugar instead of white sugar. And sometimes sprinkle in a little oj if I'm feeling crazy.
Here in Richmond there is a little thing known as "the race." You don't even say what race you are doing because all you have to say is, "Are you doing 'the race?'"and everyone knows what you mean. It's the
Ukrop 10k
and there are like 40,000 runners! Last year was a blast and this year Brandon is running with me. I say with me loosely as we are not "simpatico" runners together.
During the Air Force 10K in Ohio, Brandon was strolling along jumping over barrels, while I barely made it at his pace.
All I could muster was a "don't talk to me!" after he asked me very nicely how I was feeling. It will be fun to go down to the race with him. I have been training for the race somewhat, but Ryder is taking it out of me. We had a long winter and my running is not what it used to be. I will be happy with a 9:30 pace!
My goal is to negative split and try to start slow and end fast!
Happy Weekend! We are having spring weather finally around here and I can't wait for 70-plus!
Brandon at the Dayton Air Force 10K
Right before the 2013 Ukrop 10K last spring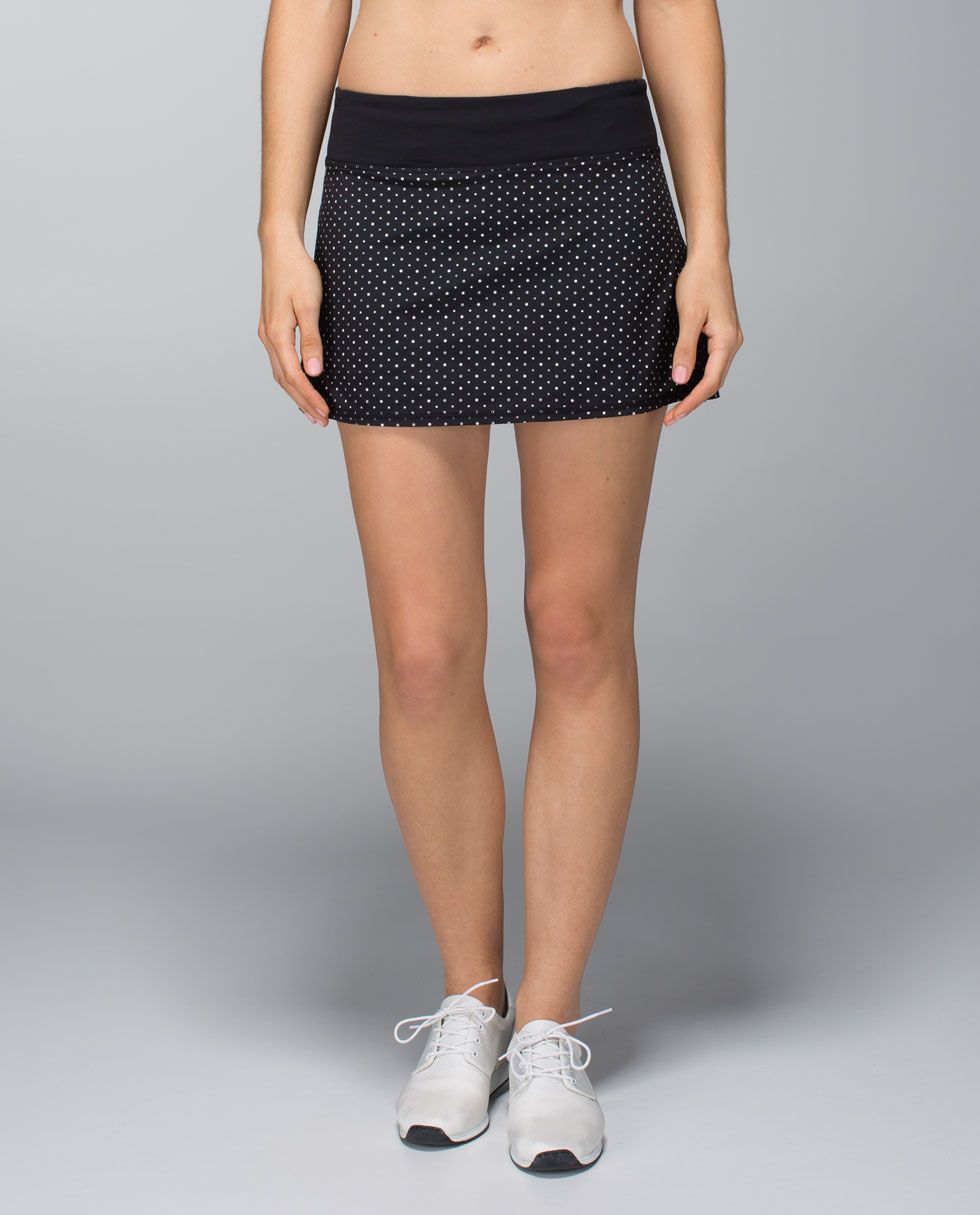 Speaking of running this pace skirt from Lululemon is one of my favorites! You don't feel like you have a diaper like the Nike track shorts and it has cute ruffles at the back. A fun fitness investment.



"Nothing splendid has ever been achieved except by those who dared believe that something inside them was superior to circumstance."

Bruce Barton