I love to find great goggles for the kids. Our pool has off brand goggles, but they are $8! These
speedo skoogles
are also $9.99 and got great reviews. The speedo vanquishers are amazing as well if you want to pay a little more.
I want to get a load of googles for the kids as we head to the pool. They fight to get one and poor Sophie gets red eyes from the chlorine.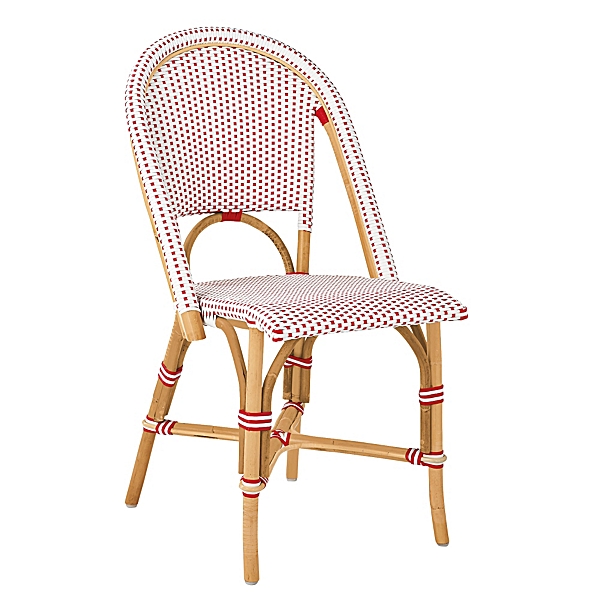 How adorable and chic are these chairs from Serena and Lily? I love the navy color as well.
The white tableware, the rustic plank table, the succulents. This whole setting. I will take it all. Future patio inspiration!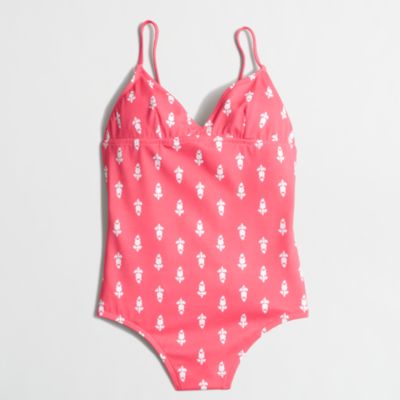 I love this swimsuit from JCrew Factory. I ordered two sizes and finally one fit! It fits snug and I love the cut and the pink color! It's on sale as well.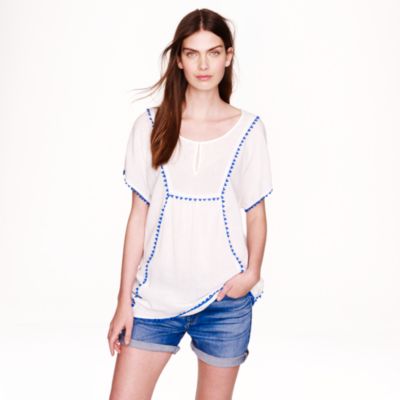 This is perfection. The pom poms and lightweight material are adorable. On sale as well! at JCrew.
Enjoy weekend living! It looks like a beautiful weekend in RVA and hopefully Brandon and I can finally get some running in.
We are also going out to celebrate our anniversary, 11 years! Since our real anniversary is Mother's Day weekend and it's always crazy, we thought we would try to celebrate early.
And here's an extra like:
If you have fresh lettuce growing outside (we are planting ours this weekend), you will love these instructions from Chef Tower on prepping lettuce. Chef Tower used to cook with the legendary Alice Waters of Chez Panisse. After last year finding a slug in my lettuce from the garden (disgusting), I have to say the approach of checking each leaf by leaf, is now normal thing for us.