It's Friday!
After a weeklong battle against the sickies, we are ready for a fun weekend. The girls and I got the stomach virus so we were hunkered down watching videos, Netflix, the new Pirate Fairy movie (five times already) and just sleeping.
And bleaching everything. :)
Sophie has her dance recital this weekend and Ava has her mock meet on Saturday night. And we have three birthday parties!!
Five for Friday
1. Homearama
And I was thinking about trying to fit in a peek at the
Richmond Homearama 2014
.
Young House Love bloggers
designed one of the houses and it looks amazing.
Photo from Young House Love
2. How cute are these
Tory Burch wedges
that are seriously marked down? I am really skimpy on shoe purchases. I buy maybe one pair a year (except running shoes) and wear them for up to 10 years or more. These shoes may be expensive, but you get a lot of wear from them!
3. If you are like my sister Becca and in five or more weddings a year (!), these bracelets are great as friendship bracelets or bridesmaid gifts. I love this
shop
on Etsy and it's one of my favorites.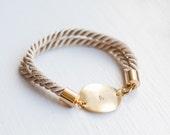 4. Infused water!
Infused water with mint or lemon or fresh berries is where it's at this spring and summer. I try to drink loads of water and add in some fresh mint. Fresh mint is a great pick me up and the girls love it.
Fresh mint peeking through in our herb garden
5. This little guy is turning 2 on May 30! Any fun gift ideas for a toddler boy?