I love the sound of the ringing bells from the church spires down the street. They are about a mile away and have this beautiful lonesome ring at the top of every hour.
Love hearing it on my runs around our neighborhood especially in the morning. Speaking of running, I got a slow start to working out this week since Sophie wasn't feeling so hot and has missed some school. Poor girl.
But, I did try out our gym's barre class, which is a mix of ballet and pilates and some yoga. And I loved it! Don't laugh ... but it reminded me of the old Denise Austen video I did all the time to get ready for my wedding 11 (crazy!) years ago.
Since my beautiful third child was born and is our last, I wanted to get back some of my core and leg muscles for running. This class was hard, but doable and I loved it because it worked muscles like my bottom and legs. We did low weights and lots of reps.
This week I am just doing 3-4 milers with a longer run of 5-6 this weekend! I can't wait to start doing longer runs.
To keep up the motivation, how about these super cute shorts from
Oiselle
? These are my next running purchases!
These
Lululemon
headbands are final sale! I love mine.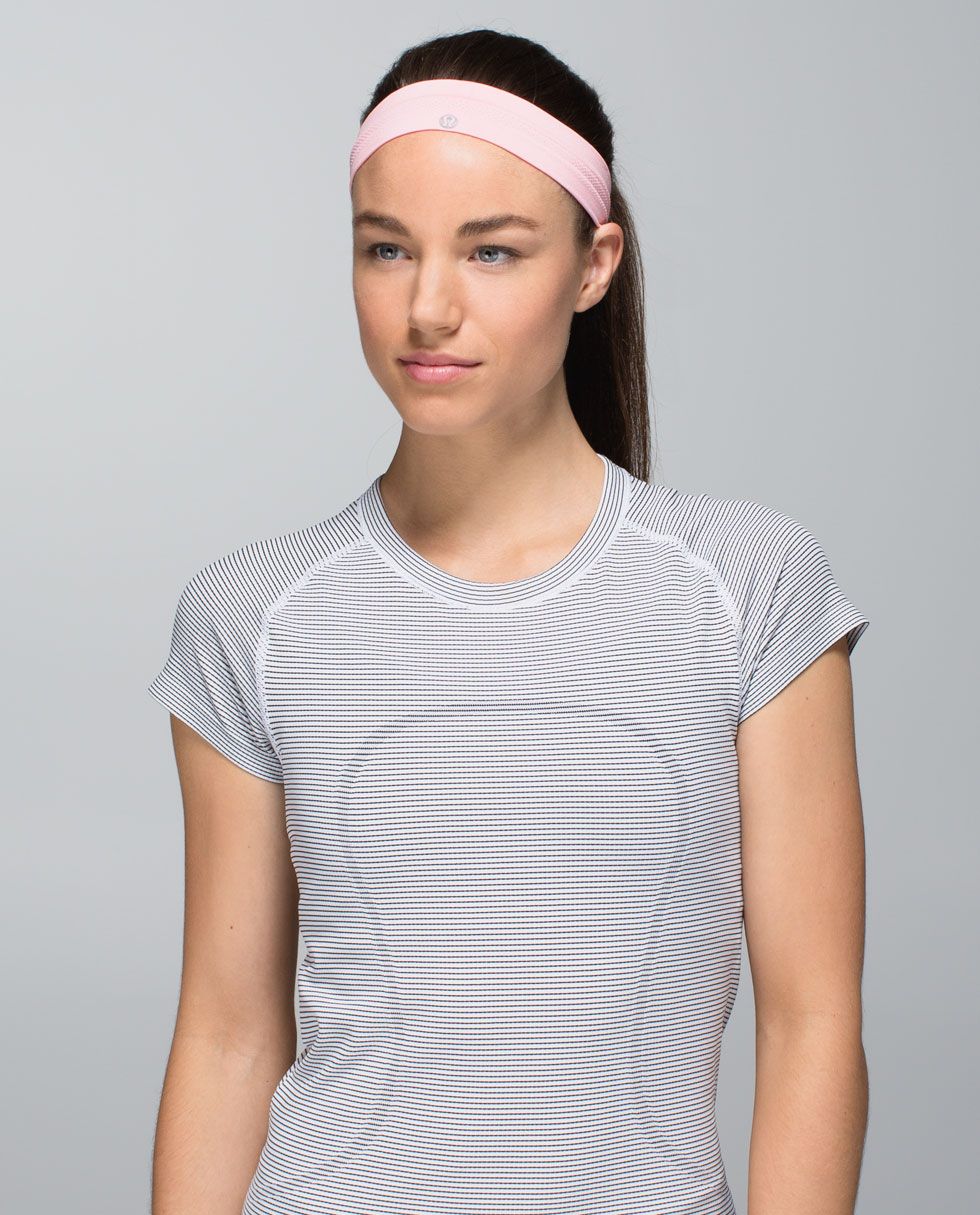 We have been eating pretty healthy too. I made one of our family favorites this week - chicken fried rice. I did use medium grain rice instead of brown rice because our kids like it better.
But, I used low sodium soy sauce and loads of veggies and skinless chicken breast with ginger and garlic. It was so yum! Brandon said I'm on a roll this week. :)
I added some parsley leaves on top for brightness, but you could also do cilantro.
Chicken Fried Rice
Marinate 3 chicken breasts (around 1.5 lbs) in
1/4 cup of soy sauce soy and 2/3 cup of olive oil
Add 1 teaspoon of ginger (fresh or dry).
Saute chicken in separate pan until cooked through
Let chicken rest for 10 minutes.
Dice chicken on bias in small chunks.
Stir Fry
Assemble all of ingredients before adding to big pan or wok.
This goes fast!
Saute
3 cloves of garlic, minced for 30 seconds in 2 tablespoons of veg oil
Add to garlic
3-4 green onions, cut on bias
1/3 cup purple cabbage, sliced
1-2 cups of mixed frozen veggies (makes it very fast)
Add to vegetable mixture
6 cups of rice (day old is better)
2 teaspoons of dried or fresh ginger
chicken
Add to the rice and veggie mixture
2 eggs that have been beaten and move around to incorporate little fluffy chunks of egg in stir fry.
After you are sure eggs are cooked through in rice
Add low sodium soy sauce to mixture to taste. Fresh rice will take a lot more soy sauce.
Finally taste -- it may need a little more oil or salt and pepper.
Top with parsley leaves.
Enjoy with your family! This is one of our favorite meals. One garlic clove will not cut it though. You need at least 3-4 cloves for aromatics with the amount of rice in this dish.
Parsley and ginger are both great for digestion and high in vitamin C. Garlic is also a great cholesterol fighter and parsley aids in repairing collagen.
We finished with our favorite - strawberries and cream.
These are local strawberries I just found! After tasting this, you will stock your pantry with heavy whipping cream. It may have more fat, but it's actually more healthy.
Homemade whipped cream
1 cup of heavy whipping cream
1-2 TBS of powdered sugar
1 tsp vanilla
Mix in stand mixer until it comes together, but not too stiff.
Funny story, I used to have this as my side job when I was a waitress at an amish restaurant. Everyone wanted to have other jobs than making the whipped topping because the stand mixer was super heavy and it was a messy job. But the end result is worth it!
Ava and Sophie requested seconds and the little bit of fat in the whipped cream is worth it. It makes the whole thing taste like strawberry shortcake!
Enjoy your week!
Any fun workouts you have tried?
How funny is this quote.